Placemaking | Placekeeping
2023 California Preservation Conference
Onsite - Fort Mason Center for Arts & Culture, April 19 - 21, 2023
Online - April 26 - 27, 2023
Located along San Francisco's waterfront, Fort Mason is "preservation in action." This historic military base has been refurbished and reimagined into commercial, retail, and arts spaces that welcome more than 1.2 million visitors annually.

In-person and on-line programming delivered over five days. This year, we will explore how preservation intersects — and is often at the core of — art & art installations, housing & community-building, accessibility & social justice, design standards, integrity, financial incentives and more.
The California Preservation Conference is the only statewide conference focusing on historic preservation. Each year, the conference brings the top experts in the field to people throughout California and the world.

Programs include over 40 sessions, tours, and special events. This year the events include:
Opening Reception (4/19) at the Maritime Museum (historic bathouse at Aquatic Park)
President's Circle Reception (4/20) – an exclusive "thank you" reception for our major donors and sponsors, held at the Julia Morgan-designed Heritage on the Marina.
The 2023 California Preservation Awards Reception and Ceremony (4/20) at the Cowell Theater and Pier 2 at Fort Mason.
Closing Reception (4/21) at the an exclusive gallery at Fort Mason during the not-to-be missed Off the Grid.
Exhibitors hall and registration area in the historic Fort Mason Store House.
Special Bonus Included with All Registrations
International Decorative Painters' Salon 2023 - Ticket Included
Tuesday April 18 - Thursday April 20 from 10 AM - 4 PM at Fort Mason

Turn a three-day conference into a four-day experience! Salon brings together artisans from over 25 different countries who share their work and techniques in this exhibition and live painting event. Participants of Salon include independent artisans, master technicians and teachers including finishers, restoration artisans, sign and scenic artists, gilders, and muralists. Your CPF Conference badge gets you full access to Salon events.

More details at: https://www.salonsanfrancisco2023.org/
Conference Session Highlights
Conference programs are accessible both on-site and online this year! Choose from one or both options. On-site conference registration includes full access to all online programming, as well as all conference recorded programs.
San Francisco & Select Broadcasts Online
On-site Fort Mason Tours &Training | Wed - Fri, April 19 - 21, 2023
We will offer more than 40 sessions, special events, networking opportunities and tours as part of our on-site/on-line programming that helps to extend our message and your visibility for a full two weeks in April. Earn continuing education units for AIA, AICP, ASLA and CLG by attending the conference
Virtual Online
Worldwide Virtual Programs | Wed - Thurs, April 26 - 27, 2023
Two days of targeted and intensive training on various topics, which all qualify for CEUs, including CLG training requirements. Full recording access, Q&A, slide and resource materials, and more.

Learn More and Register >>
Volunteer at the Conference
The California Preservation Foundation seeks individuals to volunteer at the 46th Annual California Preservation Conference, to be held at the Fort Mason Center for Arts and Culture, April 19th – 21st, 2023. Conference headquarters will be at the Storehouse at Fort Mason Center for Arts and Culture.
Interested in Sponsorship?
We are a national network of members, with participants from 49 states and 13 countries. CPF is a leader in preservation education and advocacy, with program attendance exceeding 30,000 viewers for our programs via Zoom, Facebook, and YouTube channels in 2022.
Conference Sponsors
Sponsorship opportunities still available here
Conference Partners




Annual Sponsors
We thank our annual sponsors, who support our education programs throughout the year, including our Education Sponsor, Wiss, Janney, Elstner Associates, Inc


Copyright © 2023 California Preservation Foundation, All rights reserved.
You are receiving this message because you joined a California Preservation Foundation event or have been involved with CPF in the past.

Our mailing address is:


California Preservation Foundation

101 The Embarcadero

Suite 120

San Francisco, CA 94105
Add us to your address book

Want to change how you receive these emails?
You can update your preferences or unsubscribe from this list.


THE GAMBLE HOUSE IS NOW OPEN FOR INTERIOR TOURS!
Tours are offered Tuesdays and Thursdays-Sundays. Please view our ticketing calendar for date and time availability by clicking HERE.


CALIFORNIA PRESERVATION
FOUNDATION
Upcoming Events
Engaging the Next Generation of Preservationists


Feb 21, 2023

Continuing Education

All of our programs qualify for professional continuing education. We are an approved provider for AIA, AICP, ASLA, and MCLE. Appropriate continuing education categories are listed below.
Register for this Event
Engaging the Next
Generation of
Preservationists
Whether you work with youth or are thinking about starting, join us in a conversation about activating and empowering the next generation of preservationists. Listen to different educators share their methods on how they engage youth with historic places; and cultivate an understanding of why preservation matters for youth, communities, and local heritage.
In this one-hour panel, you will learn:
Interactive strategies that connect young students to local history and heritage
Place-based curriculum design principles
The importance of local resources and community partner collaboration.
Introduction by...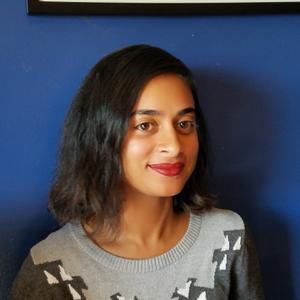 Sana Ahmed is an educator and curriculum designer whose learning methodologies incorporate social justice, place-based learning, and community partnerships. Collaborating with parents, teachers, and community partners she aims for impactful educational experiences that extend beyond classroom learning. Sana joined the Los Angeles Conservancy in 2017 where she has created and facilitated lessons that connect students to historic places in Los Angeles and activate their knowledge of heritage conservation in their communities. In addition to her work on student programs, she is an active member and former chair of the Conservancy's Diversity, Equity, and Inclusion Taskforce. She considers L.A., the city where she was raised and currently resides, her classroom and is continuously inspired by the stories embodied in its built environment. You'll often find her wandering through different neighborhoods curious about the places, people, and delicious food (of course!) that represent the cultural heritage of L.A.
Moderated by...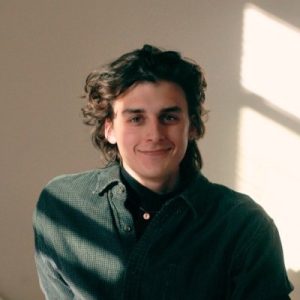 Brayden Templeton is an Architectural Designer for TEF Design of San Francisco. His experience ranges from university housing to experiential interior design. Brayden's aspiration is to create design by way of historic preservation and adaptive reuse. Problem solving for urban design, specifically public transportation, greatly excites him. Education and advocacy is a priority in his work whenever possible, and he is currently serving on the California Preservation Foundation Education Committee. Practicing in Manhattan, Cincinnati, and San Francisco has granted him a diverse collection of networks and insights into different facets of the field of architecture.
Panelists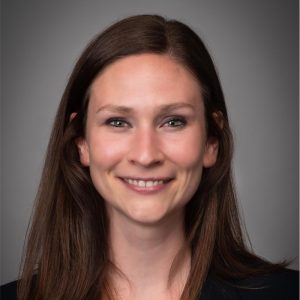 Lena Currie (she/her) - Historic Preservation and Building Enclosure Engineer, WSP USA. Helena (Lena) is WSP's National Restoration + Renewal Enclosures Sector Lead, specializing in the evaluation, repair and rehabilitation of existing (often historic and architecturally significant) buildings. Lena is the president of the Association of Preservation Technology's Northeast Chapter (APTNE) and co-chair of the Association of Preservation's International (APTI) Committee for Academics and Research, and helps to develop student outreach initiatives within both organizations. She is passionate about improving the diversity of the preservation industry through STEM outreach.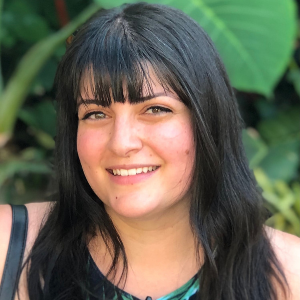 Anna Soffer (she/her) - Teacher, Thomas Starr King Middle School. Anna Soffer is a 6th-grade science and Los Angeles History teacher at Thomas Starr King Middle School in Silver Lake. She has designed civically engaged projects and curricula with the Friends of the Los Angeles River, LA Sanitation, and the LA Department of Water and Power.
Mark Your (2023) Calendar